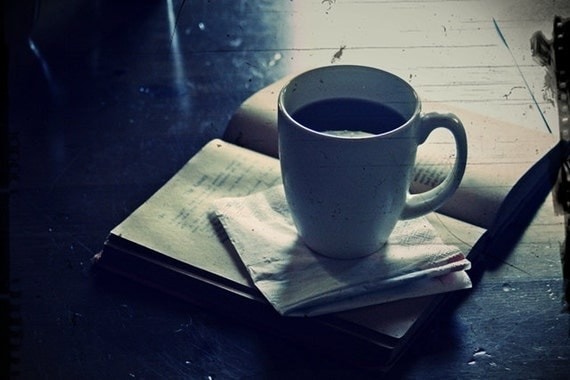 I woke up to several inches of snow this morning. We thought it was going to snow, just not this much. It's a perfect morning to sit and have coffee. Join me?
If we were having coffee...
...I would tell you that yesterday I filed the application to renew my teaching certificate, which is expiring this summer. It's something that I really have no interest in using again- I can't even imagine stepping into a classroom again, at least for the time being- but also something that I can't just let lapse. Too much time and energy and preparation and money went into securing that little piece of paper, and since you never know what life will bring, it's good to maintain it just in case. I'm really hoping that in the next few years I can turn Milo and Molly into something profitable to the point where I won't have to teach again. I'm not exactly sure what that is or how I'll do it but I'm certainly going to be working on it.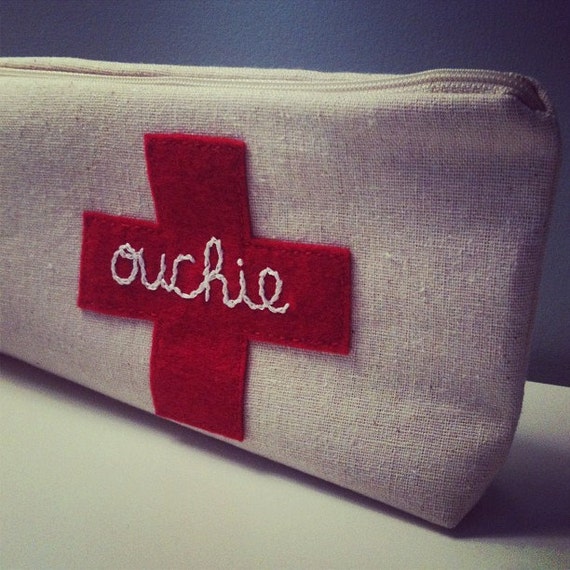 ...I'd tell you that this week I was completely bummed when someone randomly posted a comment to an Instagram of that pouch up there, asking another random person if they could make it for her. I understand that other people know how to make stuff, and I'm not naive to that fact, but to have someone blatantly post that with no regard to the fact that that is my design that I spent a lot of time on really irked me. So I commented back that I would love to make her one, to which she asked where she could buy it. It's still sitting in my shop. Surprise. (Note: if you plan on copying someone's design, which is wrong, by the way, please don't post it online for all to see.)
...I would tell you that I spent some time cleaning up my sidebar
again
yesterday. The design never seems to be finished, even when I think it is. There always ends up being something that bugs me that I need to fix. Anyway, if you'd like to see your ad over there, you can
get 25% off with TAKE25
. I'd love to have you!
...I would tell you that I've been really busy this week and I'm playing catch-up on e-mails, convos, guest posts, and so on. I really hate not getting back to people right away. Quick reply time is a mark of good customer service and just overall respect and kindness toward other people. I want people who contact me for whatever reason to know they're important to me.
...I would tell you that hubs gave me a gift certificate for a massage for
my birthday
. I joked with him that he just did that because he's tired of me asking him all the time. I've never actually had a professional one, save for a short chair massage provided to all the teachers during Teacher Appreciation Week, but I'm looking forward to it. Have you ever had one? Did you enjoy it?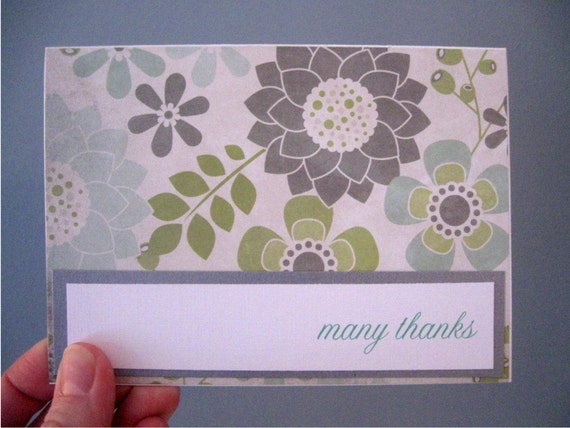 ...I'd tell you that I put a bunch of
long-lost card sets into my shop
this week. They were supposed to be finished for a craft show pre-Christmas. Oops. I wanted to get them moved out, though, so they finally made it into the shop. I'd tell you I'm thinking of having a big paper goods sale, soon, because I don't plan on making more card sets like this. I'd ask your opinion on that. Good idea?
...I would tell you that I spent some time yesterday organizing the medicine cabinets in the house, tossing a bunch of things that expired and realizing how many doubles of things we have. That was a smaller, easier job used to temporarily sidetrack me-
the closet clean-out
is looming, and it's much easier to throw away expired Tylenol and makeup I never use than clothes I may or may not still like but can't make a decision on. Do you ever do the same kind of thing?
...I would ask what was new with you this week, and what you've been up to? I'd tell you that I love to get to check in with you at the end of the week, and that I hope you have a great weekend!