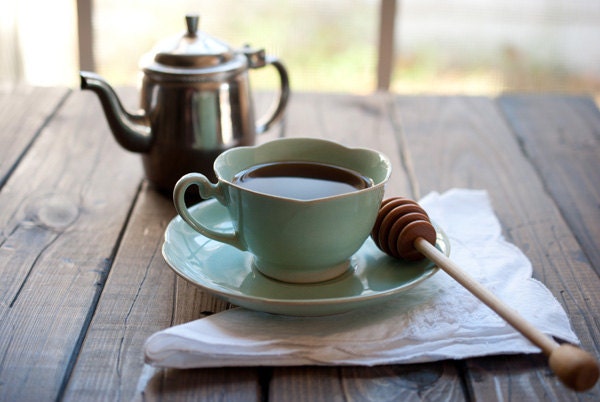 TGIF, friends. I have been thinking it was Friday for most of the week, which I suppose is an indicator of how the week has gone. Do you have a few minutes? Let's have coffee.
If we were having coffee today...
...I would tell you that I have so much swirling around in my head right now that it's hard to get it all out sounding the way I want it to. I really wish I had some kind of device that could record my thoughts to my computer as I'm showering or falling asleep or doing anything where I'm writing a great blog post in my head, and then when I sit down to do it, it's gone.
...I would tell you that the Internet has been dishing out a
lot
of food for thought this week. Some will require their own separate posts next week. Others I will just give a quick mention to, like
this post
that Paige tweeted. Don't read it if you're easily offended though, although that's part of his point (and I'm going to be touching on
that
next week). I thought it was an extremely well-written post that Americans should probably take the time to read and think about their own behavior. I personally will be working on the part about the word "awesome".
...I would tell you that hubs was on a business trip for the middle part of the week, and it's nice to have him home. Things feel funny when we're not all in the house together. Coincidentally this was also vacation week for Gus's preschool, which follows the local public school schedule. The combination of the two had us spending a lot of time with the grandparents.
...I'd tell you that I loved reading all the comments that you left this week. They gave me a laugh and also gave me some things to think about. I appreciate every single one of them. I'd also apologize to those of you who hate blogs with giveaway after giveaway. I promise it won't be like this next week. There's only one. And for those of you who like them, there's a giveaway next week, yay! But seriously, I only do them when I really love the shop and I want to share them with you. I promise they will slow down and we'll be back to our regularly scheduled programming soon.
...I'd share another post I loved this week, from
Maybe Matilda
. I often feel guilty if I'm not trying to constantly fill Gus and Greta's day with fun things. Things happen and days get busy, and sometimes, I just don't feel like sitting and reading or playing trucks or being jumped on while laying on the floor. And that post makes me feel a little bit better about taking a breather, or sitting and reading a blog for a few minutes because I would like a little me time.
...I would tell you that my to-do list for today is longer than I likely have time for, and I hope to get as much of it done as possible. In my head I always think I'll get a ton done, and then I never do. It's a disappointing cycle. So do I work harder (thus inducing the aforementioned child guilt), or make the list shorter?
...I would tell you, after all of my griping, that I really did have a good week. How
your
week went this week and what do you have planned for the weekend? Are any of you in the path of Winter Storm Q that may or may not be passing this way on Saturday night?