I'd like to introduce you to Valerie of Additions. She's a Midwestern girl born and raised, but lived in New York City through most of my 20's. While there she worked in the Diamond District, which is where she learned all about jewelry and design. She's been married for 25 years to the most wonderful man, and they have a 20 year old daughter who is a sophomore in college. She and her husband currently live in the Chicagoland area with their dog Bella. She works on her jewelry business full time selling online, doing art shows, and selling wholesale.
I asked Valerie to tell me a little bit about her shop and process:
I have been designing jewelry for over 15 year. I started my jewelry making career creating sterling silver one of a kind art jewelry. I sold my designs to shops and galleries throughout the country. About four years ago I decided I wanted to create a more affordable collection and discovered hardware. I realized that I could create jewelry that looked like silver using hardware to make it affordable. Once I realized that hardware was the medium I wanted to work with, I wanted my collection to be environmentally responsible as well. I found a couple of recycling centers that sold hardware and I was thrilled that I could create my collection and be mindful of the environment.
Working with the hardware is challenging and rewarding. Challenging because the hardware is already set in a shape I can't change. Due to the limitation of the shape, I find myself being more creative, and therefore creating is more rewarding! When my daughter was about 15 years old, she was the inspiration for wanting to create a more affordable collection. One day we brainstormed together and she came up with the name Additions for the new line.

****
Valerie's jewelry is completely cool, taking elements of popular jewelry and making them new with unique materials. Take a look: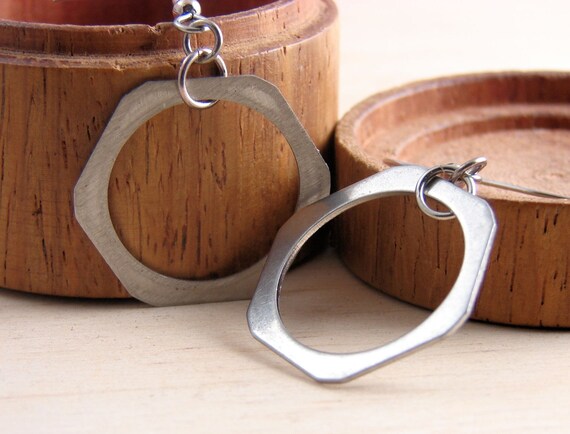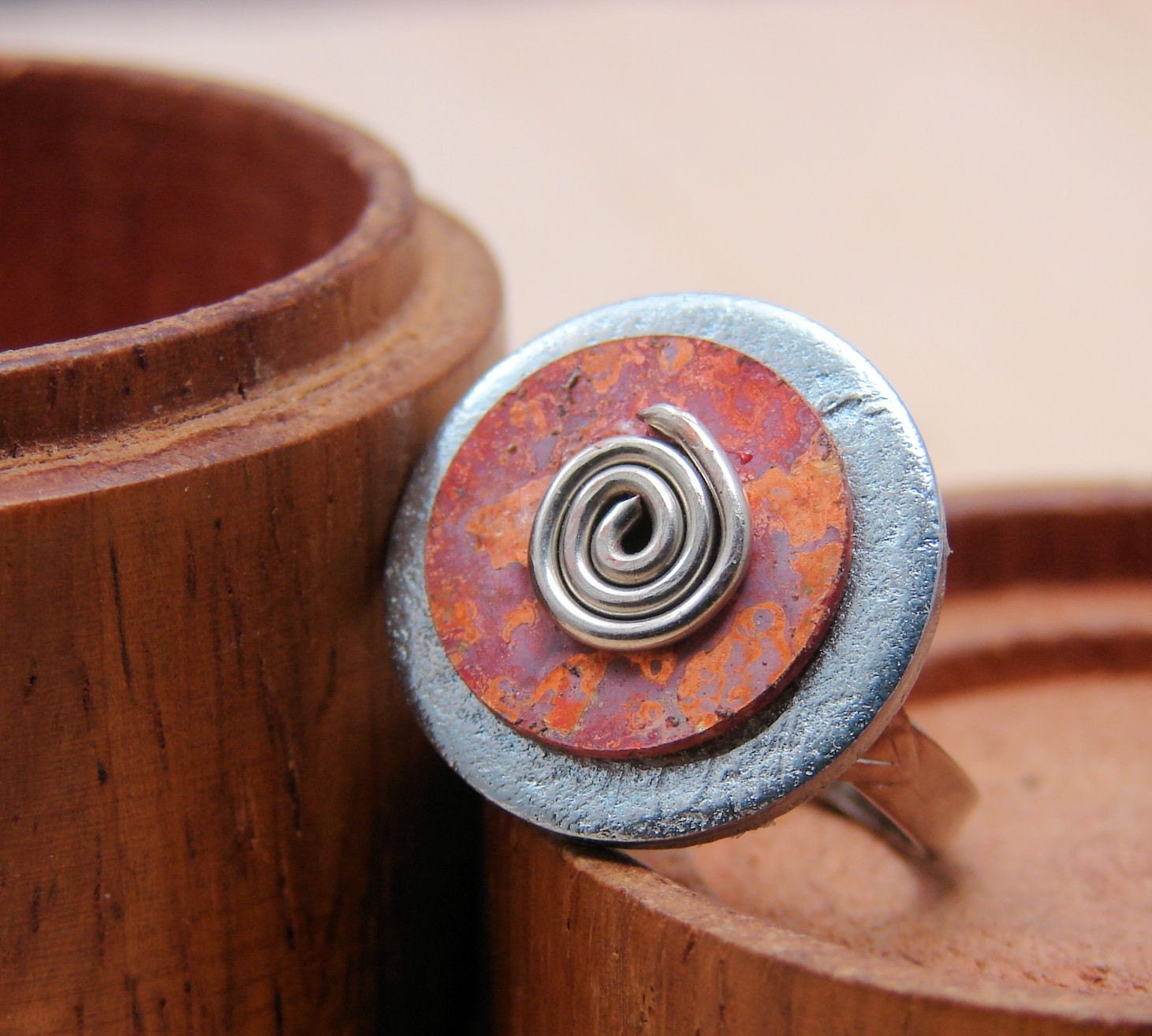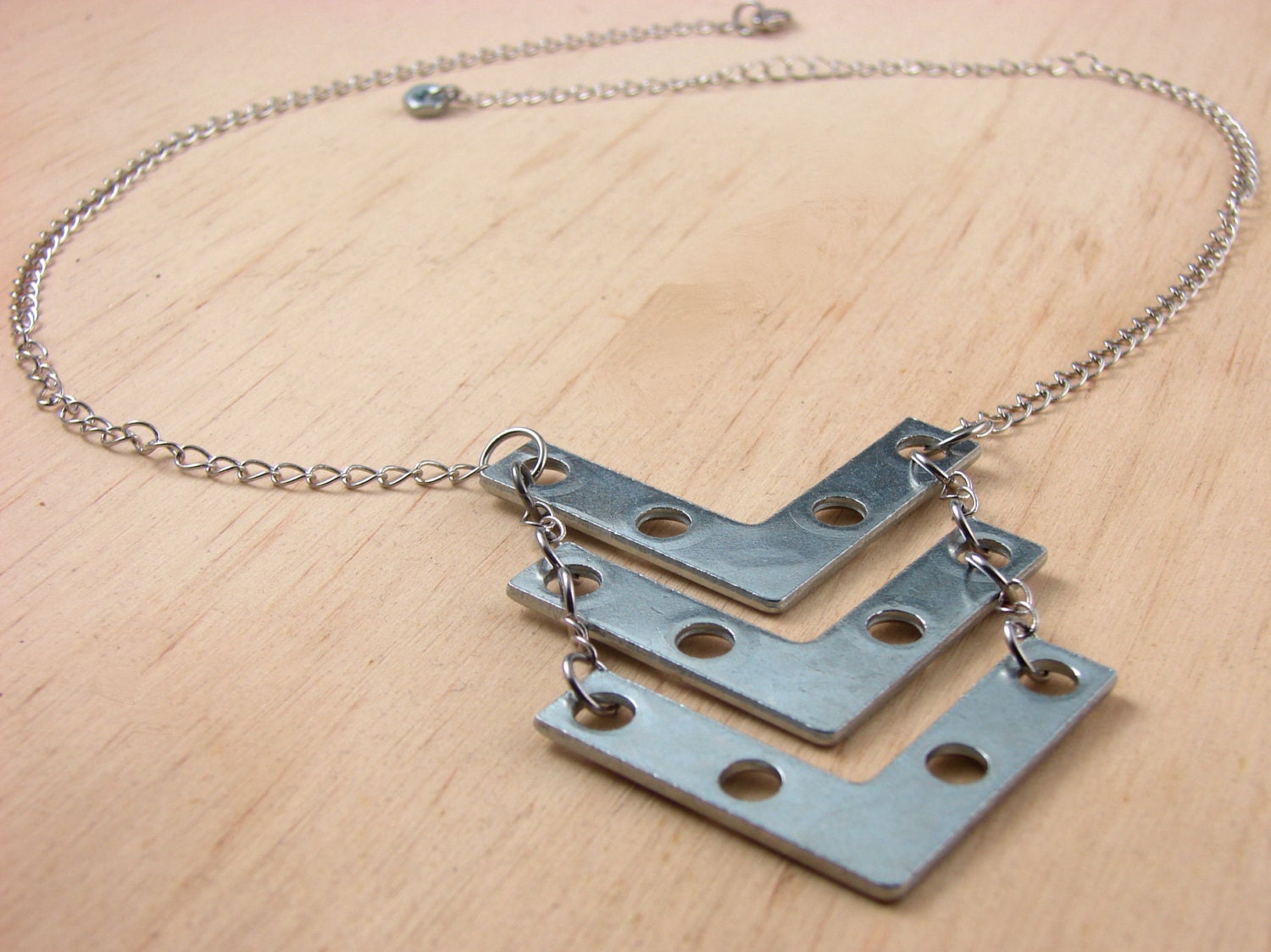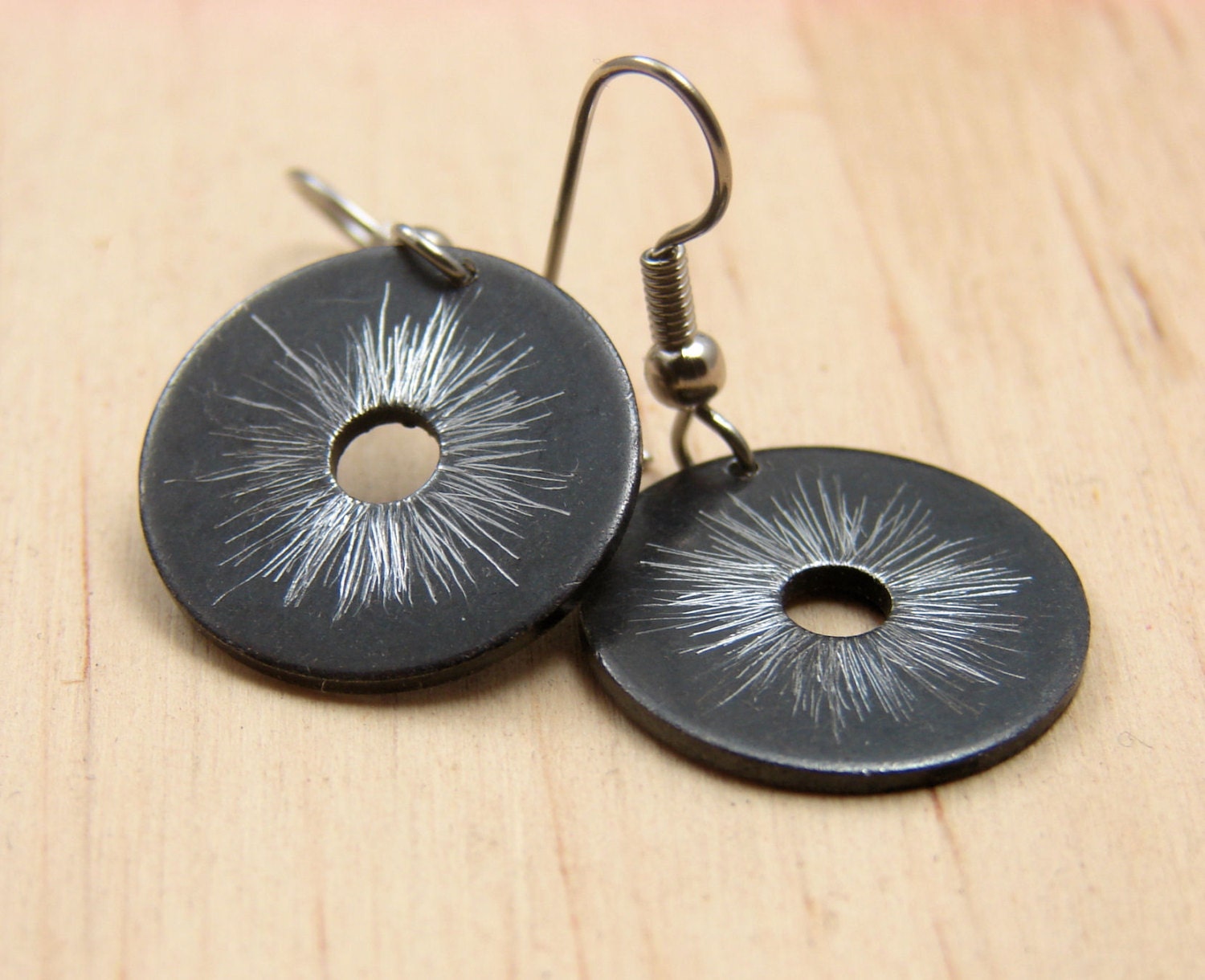 I could go on, but you'll have to wander over to Valerie's shop yourself to see more. I really love those earrings right up there. What a statement piece! One of you lucky readers will win this statement pendant necklace: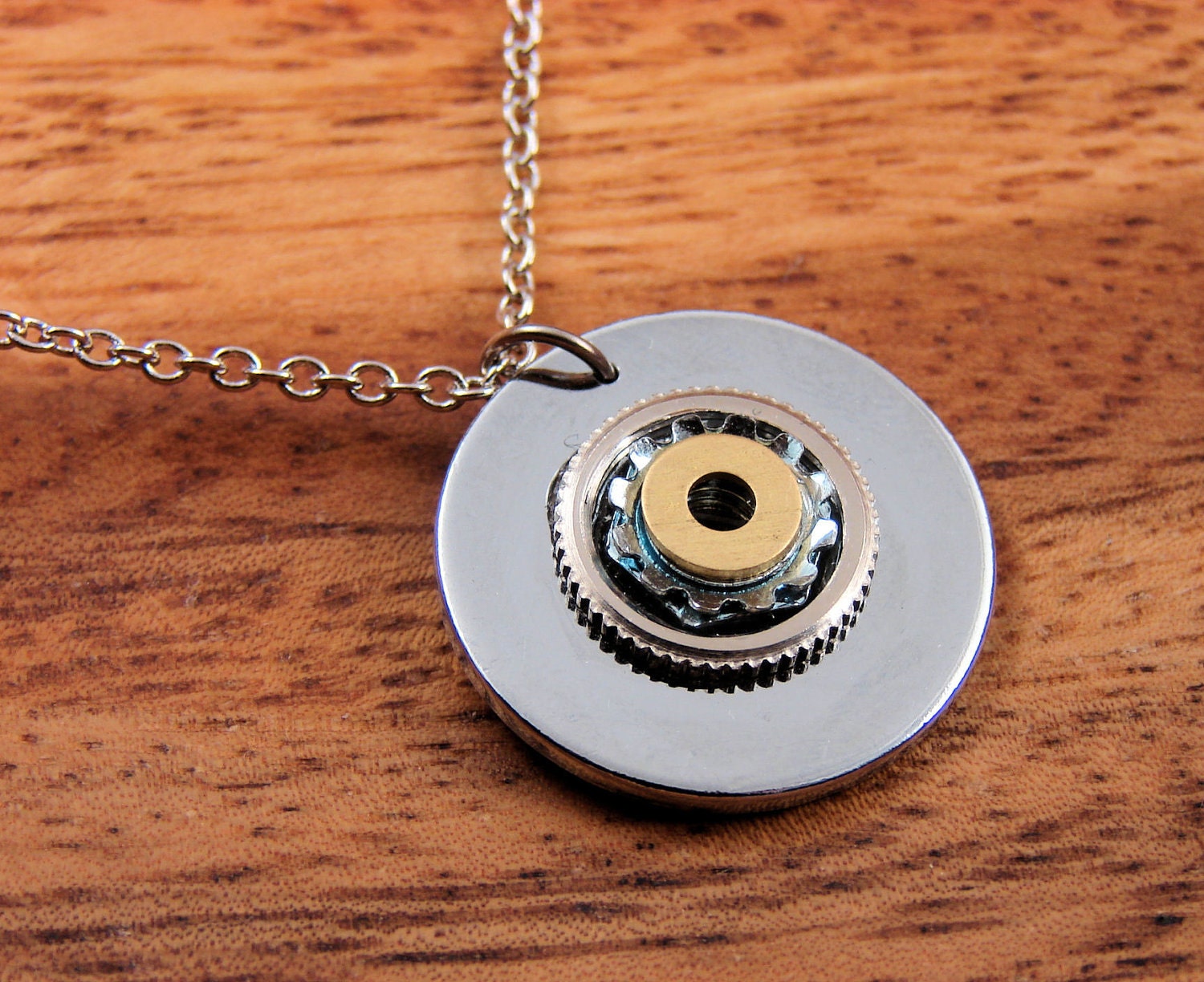 And if you can't wait, go ahead and place an order! Use FS2013 at checkout for free shipping!
Good luck!!

(The winner of the Oh Nostalgia giveaway is Tina! Congratulations! I'll be in touch!)
a Rafflecopter giveaway